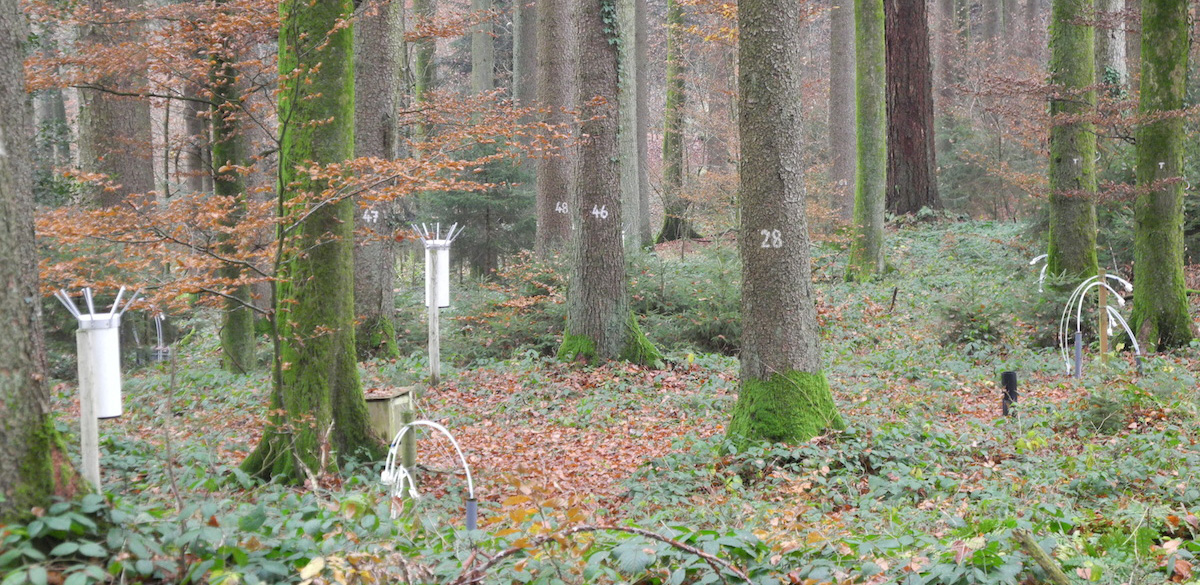 The Institute for Applied Plant Biology IAP (Witterswil, Switzerland) is a private research institution founded in 1980. It conducts scientific studies in the field of forest ecology and plant physiology. Owners are Professor Dr. Walter Flückiger, Dr. Heidi Flückiger and Dr. Sabine Braun.

Our research is focused on forest health within Switzerland and urban trees in Basel by means of permanent observation. We conduct additional case studies and field experiments to address specific questions.

Our funding agencies are Swiss cantons (AG, BE, BL, BS, GR, LU, OW, NW, SO, SZ, TG, UR, ZH and ZG) and the Swiss Federal Office for the Environment (FOEN). The main activity is an intercantonal permanent forest observation programme. Every four years we publish the main findings in a report called 'How is our forest?', most recently in 2018. Many results are also published in peer-reviewed journals. The outcomes of our research on nitrogen deposition, soil acidity and ozone are integrated in the UNECE proceedings on Critical levels und Loads via FOEN divisions Forest and Air. These Critical Levels and Loads are essential elements of international agreements aiming for transboundary emission reductions.